The Norwich ADHD Wellbeing Clinic opened in early 2017 with Different Minds East Anglia LLP, kindly letting ADHD Norfolk use their well established consulting rooms in central Norwich after we identified a high demand for therapeutic services for ADHD in East Anglia. Having a ADHD assessment or diagnosis can be a huge relief, you finally understanding who you are.
However, after the initial relief of a diagnosis, there can be for many, a roller coaster of emotions including grief, loss and resentment.
In our clinic all our work involving Coaching, Psycho Education  Screening and assessment is carried out by our specialists  Different Minds East Anglia LLP. We aim to give the very best support to neuro-diverse individuals be they 5 years old or 70 and we cannot do that without the assistance of other specialist organisations.
When it comes to treating ADHD there is medication available however it is not a magic cure, there is so much more to assisting you when you have ADHD..  Medication should be used alongside a therapeutic element of psycho education and coaching. Living with ADHD can be very difficult especially if you do not fully understand how your own ADHD works. It should be noted that medication is not for everyone but learning and understanding how your Adhd brain works is vital.. Our multimodal and multi disciplinary approach to Adhd diagnosis and management is extremely affective in the majority of people we work with.
In our ADHD Wellbeing Clinic we aim to achieve nothing but exceptional therapeutic services helping you achieve your full potential. ADHD Norfolk wants you to have the very best treatment, diagnosis and support at an affordable price.
Pre - Screening Consultation & Report
Cost £175.00
We offer our via our partners Different Minds East Anglia LLP  an ADHD  screening and diagnosis assessment service which includes a comprehensive consultation and a report of our findings ready for you to take to your GP for a faster referral process if required to diagnosis, to either the NHS or for private ADHD assessment. We also offer a 15 to 20 free minute initial consultation for you to meet us and decide on the best route to you for your screening and assessment.
We of course still offer ADHD advice and support free of charge, this service is kindly supported from time to time by charity grants and supporting ongoing financial support from Different Minds East Anglia LLP
Please contact us for advice, further details and to make clinic appointments.
enquiries@adhdnorfolk.org.uk
ADHD Diagnostic Assessment
Our ADHD Wellbeing Clinic now offers ADHD diagnostic assessments and treatment. This is a private diagnosis service and requires payment. However, it takes only a few weeks rather than two to three years with the current backlog being experienced by the NHS ADHD service. The full cost of this service is £875.oo which includes assessment, psycho educatio, coaching and support face to face and be email, telephone or zoom whenever you need our support. An ADHD consultation and assessment complete with a report on its own is available and  sent to you within 72 hours costs £175.00 this fee is then deducted from the full diagnosis fee if you then book with us for the full ADHD Diagnosis.
Private diagnosis is set at a fair price for excellent treatment with total transparency,  The only additional costs to consider are those of private medicines you will need to pay for while you are titration and optimising your medication for the first two or three months,  you should budget for three pounds a day for the first 2-3 months of your treatment. After this time period we would hope that your GP would take over your prescribing although this cannot be guaranteed.
You should always ask your health practice if they are willing to support your care and provide medication after private treatment.
Please contact us for details of private diagnosis at; enquiries@adhdnorfolk.org.uk
Meet the clinical Team
Dr Angela Musso.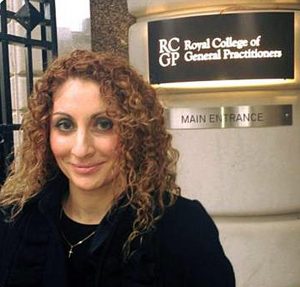 Angela has been a practicing doctor for the last 16 years . Angela is a Qualified GP working in the UK since 2012, worked internationally in New Zealand and Australia and is a member of Canadian college of family physicians. While working in Australia from 2017-2019, Angela was GP lead in mental health        issues with special interests in neurodiversity, ADHD and PTSD.
Mr Graham Boulter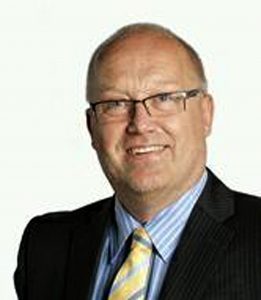 Graham has been in private practice as a qualified psychotherapist since 2011. He has a wealth of ADHD and neurodevelopmental experience and knowledge. Graham is considered to be as an expert in the field of  ADHD, Speaking, presenting, and delivering ADHD training courses promoting the understanding      and awareness of ADHD for schools, mental health charity's, corporate bodies and other health care providers.
Dr Irina Sviridov (awaiting updated photograph)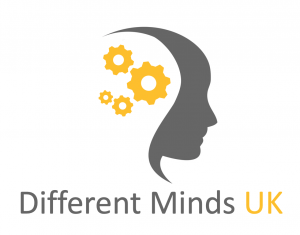 Dr Irina Sviridov is a Psychiatrist with more than 16 years experience in the UK. During those years she worked as an adult Psychiatrist in Primary and Secondary Care. She is passionate about helping those with ADHD and ran an ADHD clinic for several years as her special interest. Dr Sviridov has strong background working with children and adolescents with mental health needs including ADHD and Learning Disabilities. She has extensive experience and works for criminal justice system looking after patients affected by mental health illnesses including substance use disorders and ADHD.
Jeannette Boulter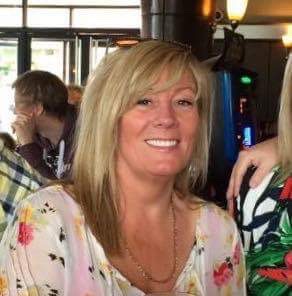 Jeannette has for many years worked as both a children's and adult ADHD coach, Jeanette herself has ADHD as does her children and grandchildren, her knowledge and experience is immense as she has not only studied and trained to work with ADHD, but lived with ADHD all her life and parented ADHD children. Jeannette is a qualified ADHD coach and is also a Relationship therapist and qualified psychotherapist. Jeannette leads our ADHD psychoeducation and coaching team. Working with children in schools and colleges as well as adults and children in the ADHD clinic.